The Independent Carton Group (ICG – Newtown, CT)) has awarded its 2020 Supplier of the Year Award to W. H. Leary Company during the ICG's quarterly meeting held online August 5. The ICG and its members rate over 30 suppliers on a biannual basis on a series of criteria that include timeliness of delivery, quality of materials, quality of service, expertise of staff, contractual compliance, administration and Invoicing accuracy, compliance with shipping instructions, and reporting and payments. Through the evaluation process, ICG leadership works with national account managers from all their suppliers to improve the quality of service each supplier brings to ICG members.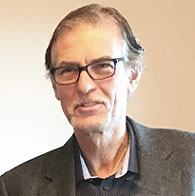 "The bottom line is to get best-in-class suppliers serving our members," said Jay Willie, ICG Executive Director. "That's what this awards program is helping to assure our members of. Especially in 2020, with all the Covid-19 restrictions and supply-chain challenges, all our suppliers came through for our members – but W. H. Leary really excelled!"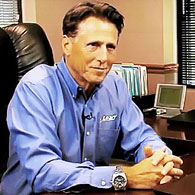 In receiving the award during the virtual meeting, Kevin Leary, President and CEO of W. H. Leary added: "We are incredibly humbled in receiving this award. The Independent Carton Group means a lot to us. We all were incredibly challenged in 2020, but we moved forward together. We are grateful to receive this prestigious award and I hope that Leary continues to help ICG members to reach their goals and objectives while earning their respect." W. H. Leary is an industry leader in manufacturing in-process controlling, monitoring, extrusion and data-acquisition systems for the packaging industry. As an engineering company, it's continually developing new solutions that help their packaging partners produce products that exceed their customers' expectations and improve plant performance. Headquartered in Chicago, Illinois, Leary solutions are distributed and supported worldwide. In 2014, the company formed a partnership with Robatech Group, a leading worldwide manufacturer of Hot Melt and PUR Glue Application Solutions, which expanded Leary's reach and product lines even further into the paper-converting market.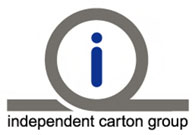 The Independent Carton Group (ICG) is a growing association of 20 independently owned and operated folding carton companies from 15 U.S. states and Canada. The ICG works tirelessly to make sure that its members have access to competitive pricing on raw materials, equipment and consumables as well as offering learning and networking opportunities that help them to be successful. In 2019, ICG members collectively produced over $800 million in cartons.