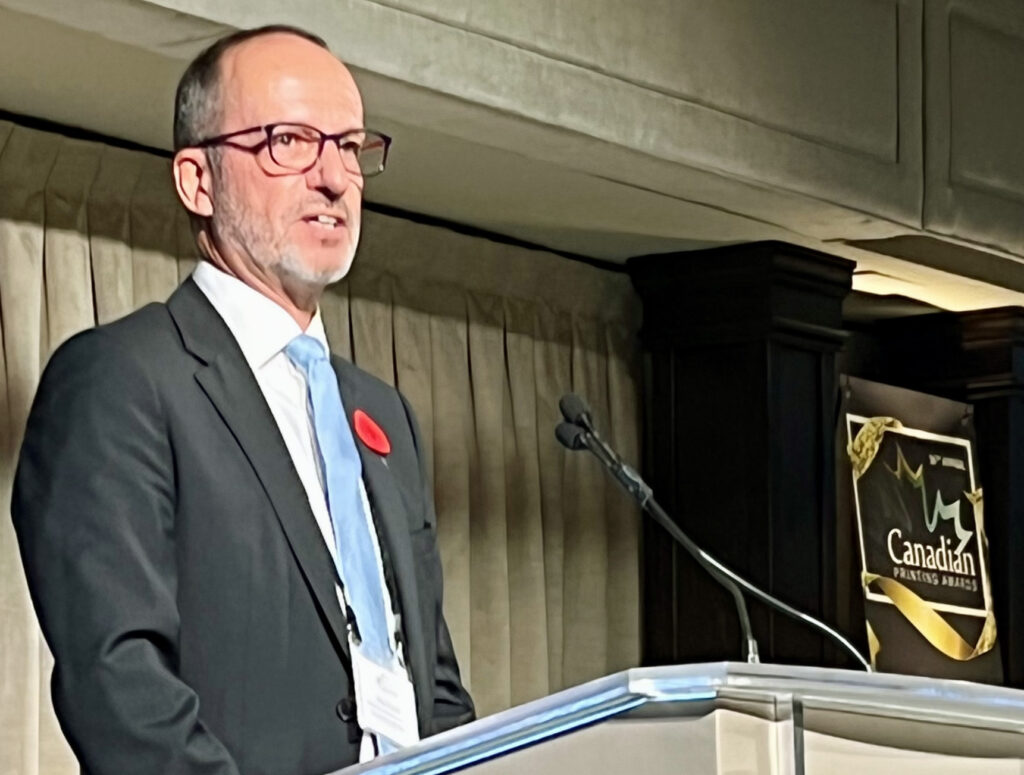 Strategic consulting firm Connecting for Results (CFR, Toronto) has announced that its Business Improvement Specialist Ken Freek has been honoured at the 16th Annual Canadian Printing Awards gala held Thursday, November 10 at the Palais Royale in Toronto. More than 45 award trophies were presented to printers and technology suppliers during the event, which celebrates excellence and innovation in Canadian printing, Freek received the Community Leader of the Year Award, which recognized his meaningful contributions to the printing and graphic arts industry. "I'm honoured to receive the Community Leader of the Year award. I believe in this industry and I'm happy to attract new people for future generations," he said.
A print veteran and advocate, Freek is Executive Director at Canadian Print Scholarships, where he helps to attract emerging talent to the print industry and raise the profile of the funding organization while developing resources via the company's website. This includes job boards, an employer roster, tips for employers and students, events calendars, thought-leadership articles, and news from trade publications, among others. In addition to his role at Canadian Print Scholarships, Freek provides industry counsel as the Associate Director at the Ontario Printing and Imaging Association (OPIA). He's also an Education Committee member for the Canadian Printing Industries Association (CPIA).
In his role as a Business Improvement Specialist at Connecting for Results, Freek helps to develop growth opportunities for the organization and its customers throughout North America. A leader in business optimization and product management, Freek has a track record of increasing productivity, customer satisfaction, and successful technology integrations. He's previously held positions at Heidelberg Canada and worked as a project management consultant for Marquis Book Printing (formerly Webcom, Toronto).