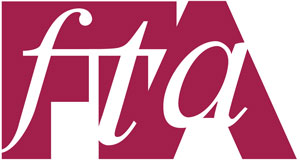 The Flexographic Technical Association (FTA – Bohemia, New York) has opened submissions for its Annual Industry Awards Competition that recognizes the best in flexography achievements in printing excellence, technical innovation and sustainability. The overall competition consists of awards in three key categories with various deadlines during January of next year:
• The FTA Sustainability Excellence Award is given to companies who demonstrate a commitment to and pursuit of sustainable flexographic printing. The deadline to enter is January 7, 2022.
• The FTA Excellence in Flexography Award honours extraordinary flexographic printing of exceptional quality and consistency and the printers who created them. The deadline to enter is January 11, 2022.
• The FTA Technical Innovation Award recognizes flexographic technology in the prepress department and on the pressroom floor that are advancing the industry. Deadline is January 31, 2022.
"Each of our award competitions, for decades, has recognized a specific accomplishment. But there are several traits that all the recipients have in common – resilience, determination and hard work," said FTA Director of Education Joe Tuccitto. "We look forward to acknowledging the honourees in the 2022 competitions, in person, next year during Forum & Infoflex." A judging panel unique to each award is comprised of industry professionals that evaluate entries according to specific criteria. Winners will be announced during the Awards Banquet at Forum & Infoflex 2022, held March 13-16, 2022 in Fort Worth, Texas. Recipients also gain recognition for the following 12 months through industry publicity and coverage across FTA platforms and communication channels. For more information please visit the FTA website.