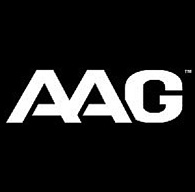 AAG Tailored Cutting Solutions (Burlington, Ontario) has been recognized for overall business performance and sustained growth with a coveted Canada's Best Managed Companies designation. AAG is a leading global manufacturer of CNC routers and waterjet cutting solutions. With more than 30 years of experience, it's built and installed thousands of AXYZ and WARDJet CNC machines for industries including signage, aerospace, architectural cladding, automotive, foam converting and prototyping.

The 2021 Best Managed program award winners are among the best-in-class of Canadian-owned and managed companies with revenues over $25 million that demonstrate leadership in the areas of strategy, capabilities and innovation, culture and commitment, and financials to achieve sustainable growth. Now in its 28th year, Canada's Best Managed Companies remains one of the country's leading business awards programs recognizing innovative, world-class business practices. The awards were launched in 1993.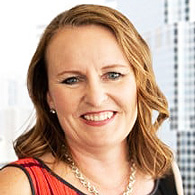 "The past year has posed numerous challenges for Canadian businesses and has touched each and every one in some form or another – including this year's Best Managed winners," said Kari Lockhart, Partner and Deloitte, Private and Co-Leader of Canada's Best Managed Companies program. "They should be extremely proud of this designation and use it as a catalyst to continue the work they do each and every day. Their unwavering commitment to their people, and their adaptability amid a year of turmoil, has led them to this achievement and it mustn't go unnoticed." AAG Tailored Cutting Solutions was specifically recognized due to its adaptability during the COVID-19 crisis. The team united around the cause of helping their customers pivot towards producing essential goods such as PPE. They created an online community for sharing PPE designs, broadcast free webinars educating customers on PPE production, and provided special discounts for customers producing PPE. This allowed AAG to keep their team employed, keep their customers running and support their communities.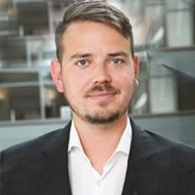 "I've never been so proud to be part of the AAG family," said Luke Hansen-MacDonald, CEO and owner of AAG Tailored Cutting Solutions. "Our team members and customers showed incredible tenacity and empathy over the last year. They proved the importance of local manufacturing. It is an honour to be recognized as one of this year's Best Managed Companies. My team deserves 100% of the credit. They inspired me to never give up." The 2021 winners of the Canada's Best Managed Companies award will be honoured at a virtual gala. The symposium will address leading-edge issues that are key to the success of today's business leaders. The program is sponsored by Deloitte Private, CIBC, Canadian Business, Smith School of Business and TMX Group.