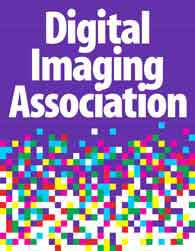 The Digital Imaging Association's next webinar titled Bringing Print to Life with Embellishments, will review how embellishment technology has given printers a new tool and excellent opportunities for differentiation – advising customers on how to use the myriad of options available through digital finishing – including foiling, die-cutting, embossing, raised UV effects and much more. It will take place online January 19 at 12:30 pm (Eastern Standard Time). While still evolving, digitalembellishment continues to gain momentum. Join the DIA's panel of experts for aninformative discussion of where the market is now, where it's headed, and how well the technology performs in a print-manufacturing environment. If you're not already utilizing this technology, find out if it's an affordable option for your own business. If you're currently using it, discover what you could be doing to enhance your options.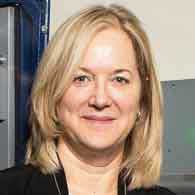 Speaker will include: Jeff Peterson, Executive Director at the Kansas-based FSEA (Foil and Specialty Effects Association); Christine Yardley, President and Co-Owner of Print Panther in Oakville, Ontario (and one of the first Canadian adoptersof print-embellishment technology); and Jason Foubert, General Manager at Marquis Book Printing (Toronto, Ontario/Montmagny & Louiseville, Quebec). To register please click on the link below:
https://hp.zoom.com/webinar/register/WN_cEosAFKLSVSyY0oQlD2Izw
Trinet to offer special discounts to DIA members during webinar
Major supply-chain issues are taking place right now across our industry – and more chaos is on the horizon. Supply-chain bottlenecks are squeezing Canadian businesses large and small at the worst possible time. Plus, rising demand for packaging, catalogues and printed books during the pandemic has drastically reduced paper supplies across North America.
Now, with shipping costs increasing for printers, equipment manufacturers and consumables' suppliers almost every week, Trinet Global Logistcs (a DIA Platinum-Level Sponsor), has partnered with the DIA and created a unique discount offer forall Digital Imaging Association members. In fact, Trinet's proven approach to transportation solutions will be a welcome opportunity to reduce these types of expenses, while allowing you to spend more time on building your sales. Warren
McCaffrey, President & CEO of Trinet, will present a 5-minute overview of these helpful services during the DIA's Bringing Print to Life with Embellishments webinar. There'll be a separate webinar for all DIA members on Tuesday, February1 (time to be announced) as McCaffrey reviews ways his company can help Canadian printers, large and small, cope with current supply-chain issues. The DIAwill alert the industry when a specific time is confirmed.