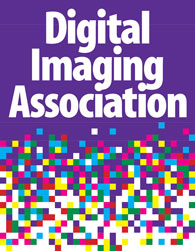 On October 20, 2021, the Digital Imaging Association (DIA) brought together three experts from different sectors of the printing industry supply chain, to discuss the causes of the current chaos that's forcing unprecedented shortages of some substrates, and escalating prices of others. Supply-chain issues are causing delays, resulting in higher costs for suppliers to our industry. Price increases for consumables such as coated and uncoated papers, ink and plates are being passed along to printers. Many paper suppliers are also waiting for materials from overseas. What used to take one week for a ship to arrive, is now taking one month or even longer. All this is creating a "ripple effect" that's being felt by every sector of the printing industry.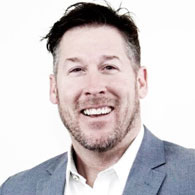 The helpful October 20 webinar was one of the most well attended events in the DIA's history, reflecting the issue's importance across Canada and worldwide. So the DIA held another webinar on supply-chain chaos that took place Thursday, February 3 and featured Warren McCaffrey, one of the original speakers from the October 20 online event. McCaffrey, President & CEO of Trinet Global Logistics (Dollard-des-Ormeaux, Quebec), revealed several ways that his company can help Canadian printers and suppliers, both large and small, cope with current supply-chain disruptions. He's also partnering with the DIA to offer discounted and customized solutions by partnering with current members. Here's the link to the webinar that lasts for about 35 minutes. It just might be one of the most important 35 minutes you'll ever spend on the future of your business:
https://lsems.gravityzone.bitdefender.com/scan/aHR0cHM6Ly95b3V0dS5iZS9weEk
The DIA has also set up DIA@gotrinet.com exclusively for its members. This can be used to answer any questions they may have on supply-chain issues, or to book some time with Trinet's team to review their current situation. The DIA will also use any questions it receives to fuel its DIA Podcast that will be launched in the coming weeks.
About Trinet
Trinet Transportation has been providing certified freight-forwarding services since 1998 across Canada, the United States and around the world. Now, under its new banner (Trinet Global Logistics) and via its new user-friendly web platform, Trinet acts as a comprehensive outsourcing partner offering unique approaches to a host of managed warehousing and freight-forwarding services.