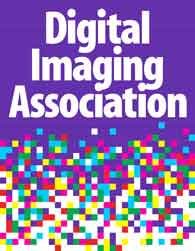 The Digital Imaging Association (DIA, Toronto) has brought back its popular lucky-draw prizes for this year's DIA Christmas Webinar that will be held online on Wednesday, December 8 from 12:30 pm to 1:30 pm Eastern Standard Time. In addition to a lively panel discussion on the future of in-person conferences and tradeshows, participants who join in and remain on the webinar until its conclusion, will have a chance to have their name drawn for a number of valuable prizes. These will include a total of $850 worth of gift cards, 3 sets of Toronto Maple Leafs hockey tickets, an HP Sprocket Digital Photo Printer, a free 1-year Adobe Creative Cloud subscription, and other exciting prizes.
Be sure to sign up for this helpful webinar to hear what the big players like Dsccop and Drupa see as the roadmap for moving forward with the industry's traditional live, in-person conferences and tradeshows – not just in Canada but around the world. Be sure to register using the link below. And on behalf of the DIA, please have a healthy and enjoyable holiday season.
https://linkscan.io/scan/ux/aHR0cHM6Ly9ocC56b29tLnVzL3dlYmluYXIvcmVnaXN0ZXIvV05fTUtNcDhpOXlRUGUwNHppM3FQNEVuQQ==/832FD2353D80921227A24AE6099DA05B3DD01915B4F8E680D3E1D3962B85F7A6?c=1&i=1&docs=1.