The proven benefits and cost savings of deploying customized workflow technology are well documented. So why aren't the majority of printers adopting it? The answer may surprise you!
According to market research leader InfoTrends, roughly 88% of printers (in a 2019 U.S. survey) said they still use costly, time-consuming manual processes in many departments – and only 12% have introduced automation in most areas! What's even more puzzling, according to Canadian workflow specialist Significans Automation, is that of the over 300,000 workflow systems installed worldwide, only about 10% are customized and fully automated. So what's the problem – especially when 68% of InfoTrends' survey respondents wanted to reduce production costs significantly and improve efficiency?
Well, the survey revealed that a bias seems to exist between the potential benefits of investing in equipment versus software. Many printers surveyed (44%) felt that growth meant adding faster and more efficient presses and finishing equipment, while only 29% thought growth was possible by investing in software that increased automation. "The reality is that workflow demands a coordinated effort between processes, people, and technology to unlock efficiencies. Most workflows grow organically over time – which introduces inefficiencies and bottlenecks," the survey pointed out.
Enter Significans Automation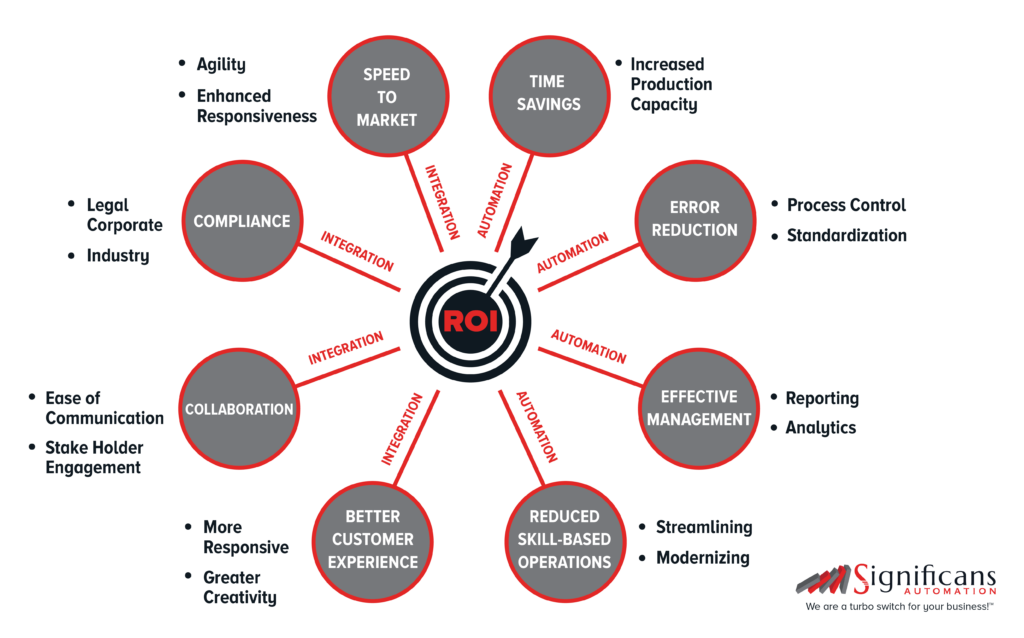 Significans Automation, a company that provides best-in-class customized workflow and integration solutions, colour management, prepress training and seamless business integrations, has been deploying this very strategy since it was founded almost five years ago. The key word here is "customized." The ultimate goal is to facilitate an unmanned, ultra-efficient production environment. Above all, Significans answers one of a printer's most-asked question: How do I choose a workflow partner that will set up conditions for long-term success? Significans' client numbers have spoken for themselves:
• Up to a 90% increase in overall print-shop efficiency
• A 30% increase in yearly capacity
• Several hours of labour reduced to mere minutes
• A 25% to 30% increase in prepress efficiency
• Job prep times reduced from eight hours to five minutes
• Prepress productivity increased from 10 to over 50 jobs a day
• Labour costs cut by over 50%
• Up to an eight-fold reduction in prepress staff requirements
• A Return On Investment (ROI) measured in weeks and months
These are actual documented results from successful printers. Most recently, Significans helped a Georgia-based U.S. printer perform the daily tasks of four full-time staff in half a shift – an eight-fold savings in prepress labour and production time. Plus, ROI was less than six months! "With over 100 years of combined experience, our automation team works with the world's leading software OEMs to meet a printer's very specific production needs," said Significans President Marc Raad. "Our solutions let shop owners choose the most compatible software tools to best fit the application, budget, and culture for their daily tasks. A remote Technology Assessment is usually the best way to begin charting the journey to full in-shop automation – and increased year-over-year profits never before realized," he added.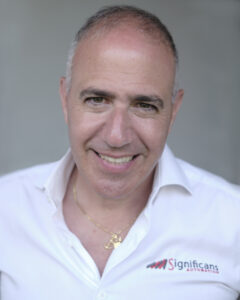 Raad also pointed out that some pre-configured software systems may not integrate easily with existing workflows. "Of more than 300,000 workflow systems installed globally, most are underutilized, and their automation is limited by minimal customization. Only about 10% of worldwide placements today have a significant level of sophisticated customization or even optimization" he added. "This is very frustrating because the ROI benefits are beyond question. All it takes is one simple phone call to begin the assessment process."
Using tried-and-true software solutions, combined with support services, Significans can accelerate the deployment of workflow automation, making it faster, easier, and much more affordable. "Many printers are struggling for profitability," said Raad. "It's clear that automating workflows is expected to become more of the norm very soon. The only way to become profitable in this scenario is to automate production throughput so printers can take advantage of the many benefits that automated applications have to offer – so let's talk. And soon!"