Large-format multiple-ink dye-sub printers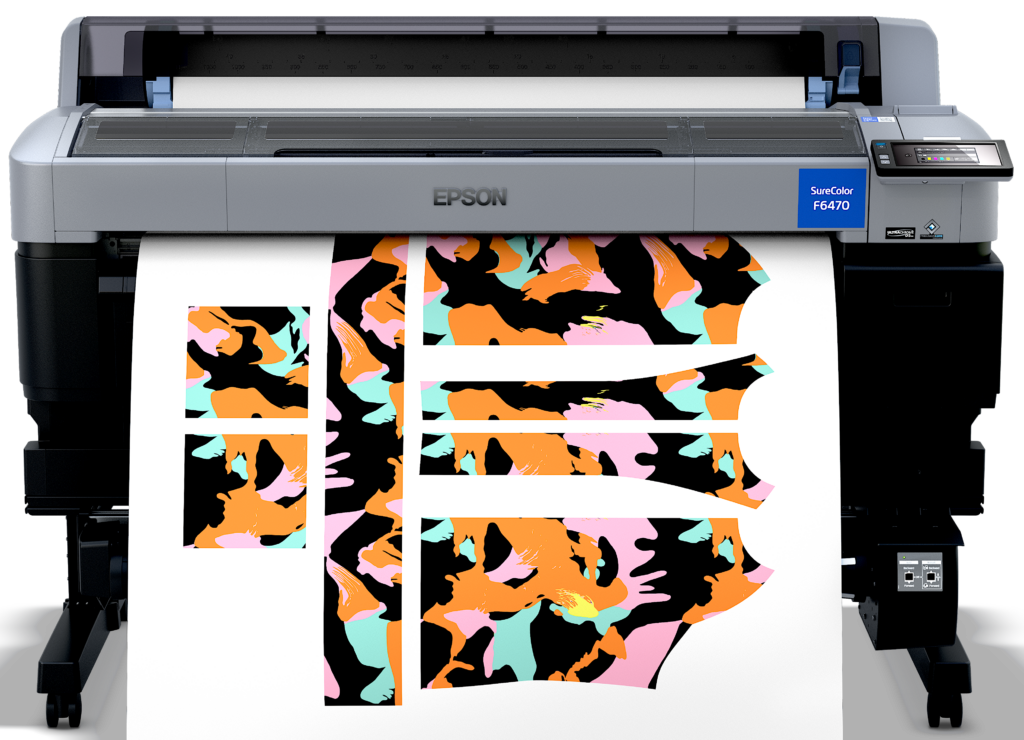 Epson has added two new 44" wide-format dye-sublimation printers – the 4-colour SureColor F6470 and 6-colour SureColor F6470H. Both models generate fast output for quickly and efficiently producing high-quality transfer images. The new models will be available in early 2023, and will join Epson's growing line of SureColor F-Series dye-sub printers. Built to create custom printed products, the SureColor F6470 generates 4-colour output at speeds up to 820 ft2/hr., producing high-quality images for promotional and personalized goods, apparel, home décor, soft signage and more. The SureColor F6470H prints 6-colour output at speeds up to 400 ft2/hr. and allows for multiple ink configurations to meet various colour needs (CMYK plus either light cyan/light magenta, fluorescent pink/fluorescent yellow, or orange/violet). The expanded colour options make it an ideal solution for producing photographic panels, flags and banners, and meet branding colour requirements for corporate clients. The new models feature a 1.33" PrecisionCore MicroTFP print head with Nozzle Verification Technology (NVT).
Highly configurable press for paper-based packaging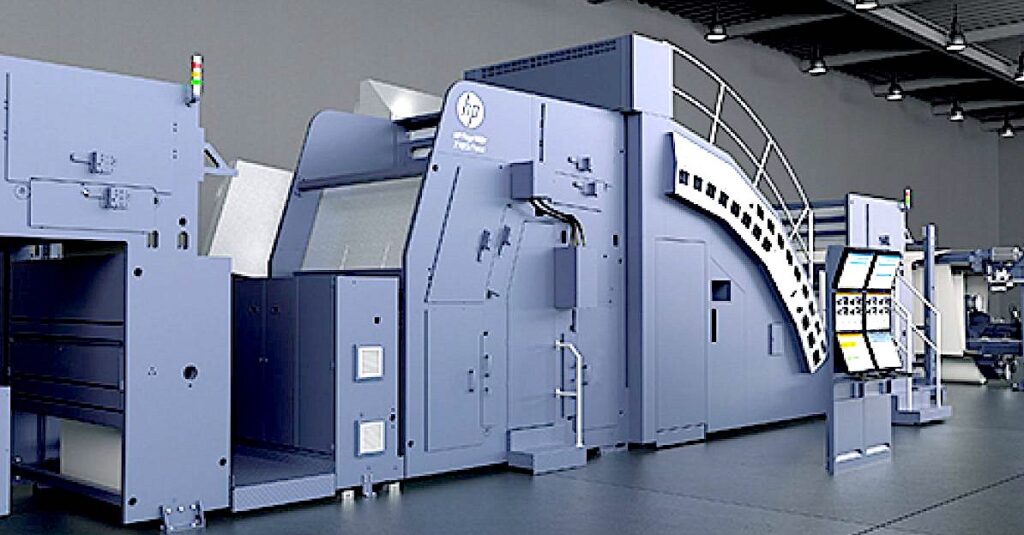 HP's new PageWide T700i Press is a 67" digital webfed platform that helps converters achieve greater operational efficiency for high-volume production of digital, single-face lamination, corrugation, and folding carton applications to "help packaging converters and brands benefit from the analogue to digital transformation," said HP. Available in late 2023, the T77i will be configurable to meet specific customer and market needs, and includes a variety of inline options for manual or continuous unwinding, priming, varnishing and delivery, in both roll and sheet format. Select configurations will be capable of up to 1,000 fpm supported by HP's single-pass Thermal Inkjet technology with true water-based inks for printing packaging that can be recycled. The new platform supports increased plant capacity, reduced manufacturing costs, and will enable faster turnaround times and lower minimum-orders while focusing analogue print capacity on longer runs. The new press will feature HP Thermal Inkjet print heads capable of robust industrial production and repeatable 6-colour offset print quality at high speeds.
Ultra-efficient Case Packing Cobot System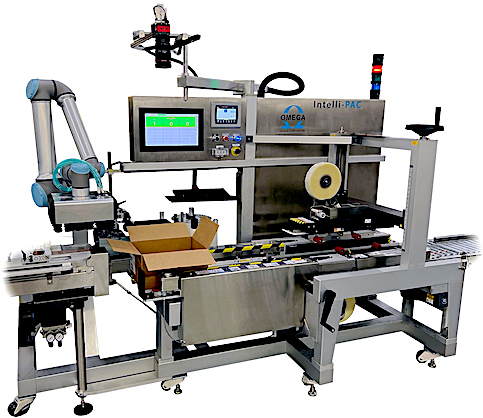 Omega Design's new Intelli-Pac Case Packing Cobot System Omega Design has rolled out its new Intelli-Pac Cobot System powered by manufacturing technology provider Xyntek. Intelli-Pac's highly flexible platform supports a variety of semi-automatic production modules – including case formers, print-and-apply case labelers, case-layer inspection units, and case sealers. Ideal for loose or bundled bottles and cartons, the new system can safety and reliably pack up to 70% faster than manual loading, the OEM pointed out. Also available as an upgrade on existing Intelli-Pac machines, cobot technology offers significant benefits. Semi-automatic case packing is more compact, more flexible and less expensive than fully automatic packing, cobot packing offers faster operation while reducing human errors and free up operators to perform other important tasks, allowing them to focus on overall operation and product quality. Intelli-Pac also enables operators to remediate out-of-spec products expediently at the point of discovery.
UV Laser Coder for recyclable food packaging film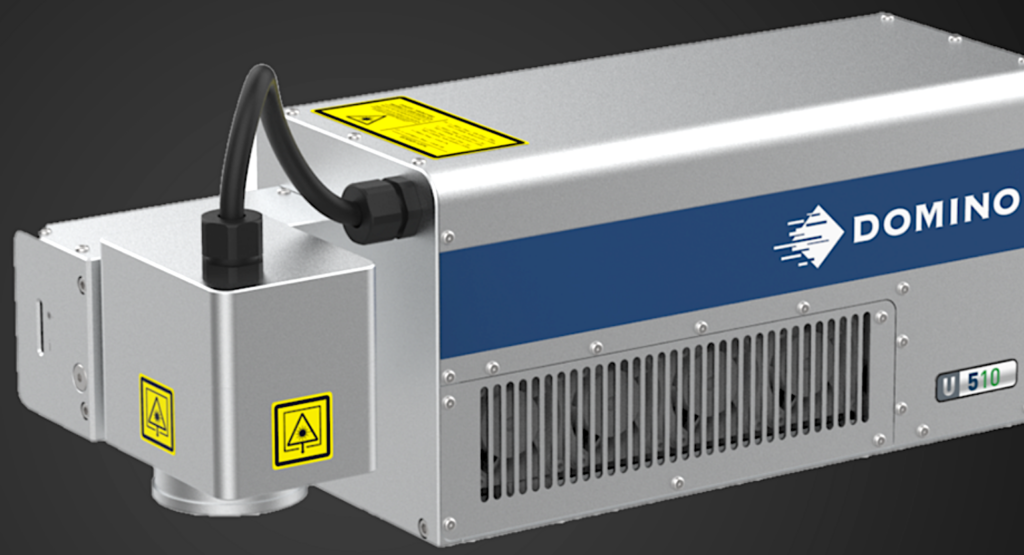 In response to growing industry and regulatory demand for recyclable plastics, Domino Printing Sciences has rolled out its new U510 Laser Coder. The U510 is a state-of-the-art, UV-based laser coder for high-speed, high-precision coding on recyclable, mono-material, coloured plastics – including flexible food packaging films in horizontal and vertical form-fill-seal (HFFS and VFFS) applications. Food and beverage manufacturers around the world are under increasing pressure to make their packaging more sustainable, said Domino. However, certain new sustainable food packaging materials, including mono-material recyclable plastics, can prove challenging to code using traditional fibre or CO2 laser coders. The U510 UV offers manufacturers a reliable laser coding solution for new sustainable packaging solutions. The U510 codes directly onto white and coloured mono-material plastics and films without the need for additional additives or laser-activated fields on the substrate. The U510 features an all-in-one print head and controller unit that integrates seamlessly into existing production lines, and an adjustable laser head that can be mounted horizontally or vertically.