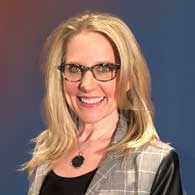 Graphic Arts Magazine columnist Joanne Gore, veteran marketer, President of Joanne Gore Communications Inc., (JGC – a full-service marketing agency), and pioneer in the field of Generational Marketing, will apply her 30-plus years of experience and reveal best practices in customer communications at this year's Xplor22 Conference, being held September 13-15 in St. Pete Beach, Florida. The strategies and takeaways from her presentations will give participants new insights on how to be successful in a post-pandemic business environment. This is a rare opportunity to hear from a trusted B2B marketing leader who has helped companies worldwide to stretch their marketing dollars and attract new customers.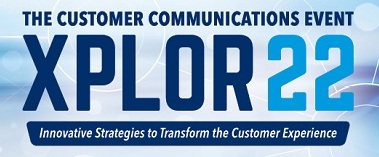 Presentation topics and times:
Tuesday, September 13: 8 am – 9 am
Xplor22 Welcome and Presentation of Industry Awards
Tuesday, September 13: 11:30 am – 12:15 pm
How to COPE (Create Once, Publish Everywhere) for Content
Creating relevant, shareable and engaging content is not only difficult, but takes time. With content deadlines hanging over your head, wouldn't you like to make this necessary task easier and less stressful? Gore will be co-presenting with Mike Porter, President of Print/Mail Consultants. Both are masters of content reuse and repurposing. The COPE session also includes tools and techniques for generating higher returns on your content investments – so you can satisfy corporate demands for continuous, fresh and compelling content, and still have time for other important tasks.
Wednesday, September 14: 3:30 pm – 4:15 pm
The Ugly Truth About Generational Marketing
The PEW Research Center has broken down the 5 generations that exist today as: 
The Silent Generation: Ages 77 – 94
Baby Boomers: Ages 58 – 76
Generation X: Ages 42 – 57
Millennials: Ages 26 – 41
Generation Z: Ages 25 and under 
Just as we were gearing up for "the great millennial influx of 2020," the pandemic blindsided everyone. Fast-forward two years, and now Gen Zs are entering the mix. Gen X/Baby Boomer business owners and executives are now wringing their hands, shaking their heads, and thinking: "I have no clue how to deal with this new workforce generation. They don't think like we do. They don't behave like we do. They don't work like we do. What should I do, moving forward?" This session will help to de-mystify the concept of generational marketing by:
Examining and evaluating the concept of generations
Clarifying how to distinguish generations from one another
Identifying the core components of the Gen Z mindset and revealing the best ways to engage them
Thursday, September 15: 10:15 am – 10:30 am
Closing Comments
To register to attend these sessions (space is limited), please click on this link:
https://web.cvent.com/event/06828e72-a5fd-49a2-ad7e-51d634fc819d/regPage:818fdcc1-ccfd-4c51-8ced-bf50c4975a3d
To arrange to meet with Joanne personally at Xplor22, please click on this link:
https://calendly.com/joannegorecommunications/let-s-meet-at-xplor
For more information on the Xplor22 Conference, please click on this link:
https://web.cvent.com/event/06828e72-a5fd-49a2-ad7e-51d634fc819d/websitePage:645d57e4-75eb-4769-b2c0-f201a0bfc6ce