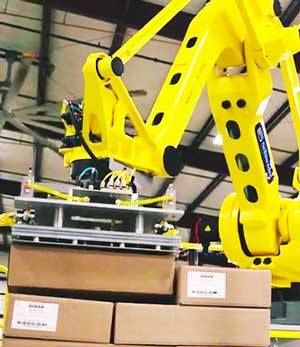 On Wednesday, November 17, 2021 the Digital imaging Association (DIA) hosted an important webinar titled The Great Resignation, after hosting another helpful online session October 10, 2021 on one of the most talked-about topics this year – Supply-Chain Chaos. Many in the printing industry have characterized these current times as "The Great Resignation" – referring to layoffs and retirements caused by the ongoing pandemic, and resulting in a shift to working from home. These issues have also become a catalyst to once again consider automation options for your business. However, there's much more to it than automation alone. What are the costs of automation? How successful is it? How quickly can an ROI be realized? What opportunities are there for Government Funding? Plus, how do you keep the labour pool you already have while attracting new, younger talent?
The DIA brought together an outstanding panel of successful automation users and workflow experts to discuss options for printers and vendors during this time of staffing chaos. They included Byron Loeppky, Senior Vice President at Friesens (Altona, Manitoba), Todd Cober, Presdient at Cober Solutions (Kitchener & Barrie, Ontario), and Marc Raad, President & CEO at Significans Automation (Burlington, Ontario). One of the clearest messages was that automation – and robotics in particular – is one path to future success for printing companies. Here's a You Tube video of the hour-long event. Like the previous webinar on Supply-Chain Chaos, it's well worth your time. https://youtu.be/4bgC6Ft-BD4.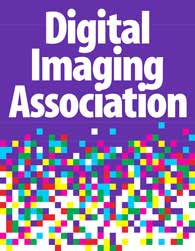 Some key takeaways included:
• Production automation by using robots is emerging (and in many cases has already proven highly successful) as a key solution to current labour shortages.
• Retaining skilled staff is becoming even more crucial because of the ongoing pandemic's lingering effects.
• Attracting young, highly skilled employees is crucial, especially Millennials, aged 21 to 40. This generation expects technology to be part of just about anything they do – and that can include robotics, automation and your in-house printing technology.
• You must also evaluate a new employee's ability and willingness to work on your older legacy equipment.
• Every effort should be made to access available government funding that supports your automation efforts – whether robotics, print MIS or other systems. This includes both federal and provincial programs. Do your homework.
• Working from home – or a mix of employees both working from home and coming in their physical offices to work due to the lingering effects of the pandemic – is the new reality and print shop owners must be flexible if they want to keep employees happy.
• Investing in robotics, especially entry-level technology, is much more affordable today, depending on the amount of automation you need and where it's needed.
• Robots don't take sick days off and never go on vacation.
• The current growth rate of companies adopting robotics is about 14% in Canada.
• Because of the costs savings in production processes and labour utilization from robotics, many companies are now able to hire more skilled staff for other key areas.
• In-shop automation, including robotics, should be looked upon positively as an opportunity to transform your overall operation – just like the 'digital revolution.'
• Take a closer look at your entire operation, particularly your shop-floor layout, and first determine specifically where it makes sense to automate.
• Please pay particular attention to automation opportunities in your post-press department – especially simple functions such as collating, packaging, delivery, etc.
• The more you standardize in-shop processes, the easier it becomes to automate.
• Look at simpler procedures in a new light and focus on the jobs that are more physically demanding. If you can automate those lower-paying jobs, then you can re-train employees to perform more profitable jobs – thereby making them happier and your company more tech savvy.