Today Unigraph International is known across North America for the high quality and exceptional on-press performance of its proprietary pressroom chemicals. But the success of this 3rd-generation, family-owned business goes beyond that – well beyond!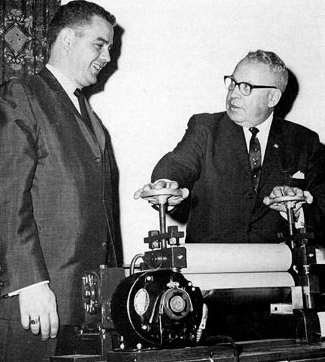 If you traced the history of Delson, Québec-based pressroom chemical manufacturer Unigraph International, who are celebrating their 40th anniversary this year, you'd have to go back to the mid-1920s in Montreal. A stone polisher named Wilbert Thibault had been honing his skills at Montreal Litho for over 10 years. In those days, stones (not plates) were used in commercial printing. He likely didn't realize it at the time, but he and his family would eventually become pioneers in the evolution of the Canadian printing industry – notably pressroom chemicals.
In 1933 Wilbert founded Commercial Litho Plate Graining. A visionary, he realized the potential for metal plates and developed an innovative graining method which led to the development of the first aluminum-grained plates in Canada. Along with his son Léo (Former CEO and Chairman of Unigraph) who joined the company in 1951, he played a key role in this transformation. Determined to continue the family tradition, Léo founded Unigraph International in 1982 and brought his sons John and Mike, and daughter Susan, into the company. His wife Ann Louise was also instrumental in the company's success. Today John is President and Mike is Vice-President of Technical Services.

Fast-forward to today
For the past 40 years, Unigraph has kept well ahead of the technology curve by releasing groundbreaking products for offset pressrooms. Today, with hundreds of high-performance chemicals, Unigraph has become the leader in pressroom chemistry in Canada. A typical example is their latest rollout, Uni Lithofount 21-F. This is a Fogra-certified fountain solution for sheetfed presses that is formulated to enhance performance on all presses and any dampening system. It also contains a breakthrough additive to control calcium build-up while reducing ink and water consumption.

In taking an objective look at the company, the following should be pointed out:
• The company has its own R&D Laboratory and is 100% Canadian-owned.
• In 2015, to meet rising demand for products, it expanded its production capabilities and warehouse facility in Delson, Québec.
• The company continues to grow via its large distributor network in Canada and the U.S.
• It continues to manufacture more environmentally-friendly options with low VOCs (Volatile Organic Compounds).
• Unigraph focuses exclusively on formulating and manufacturing the highest quality pressroom chemistry – nothing else.
• Unigraph has been dedicated to reducing the cost of the printed sheet and increasing printers' profitability for decades.
• Their technical support team has over 100 years of combined hands-on experience.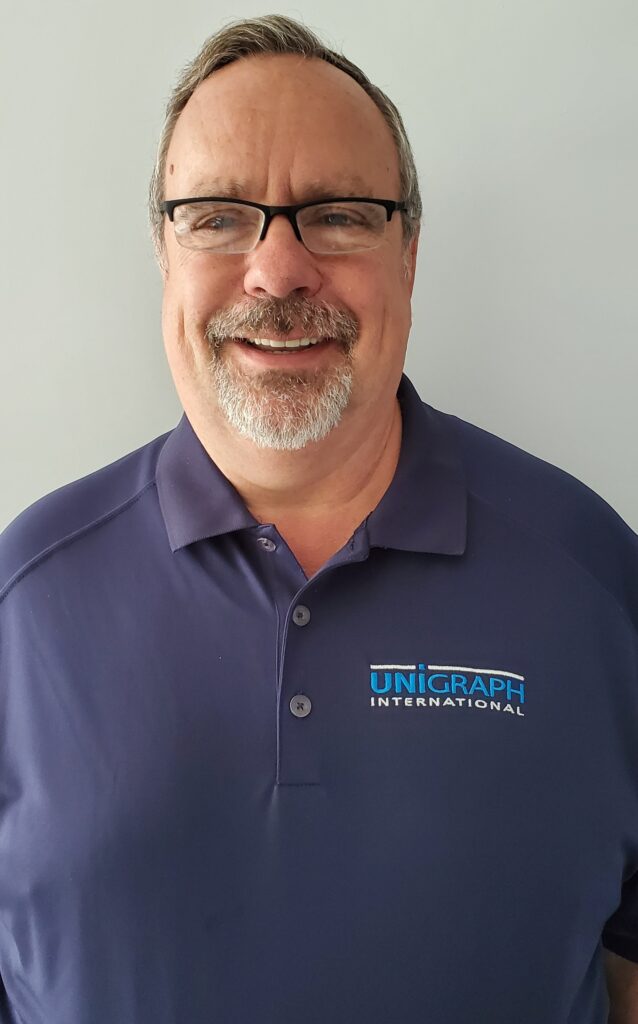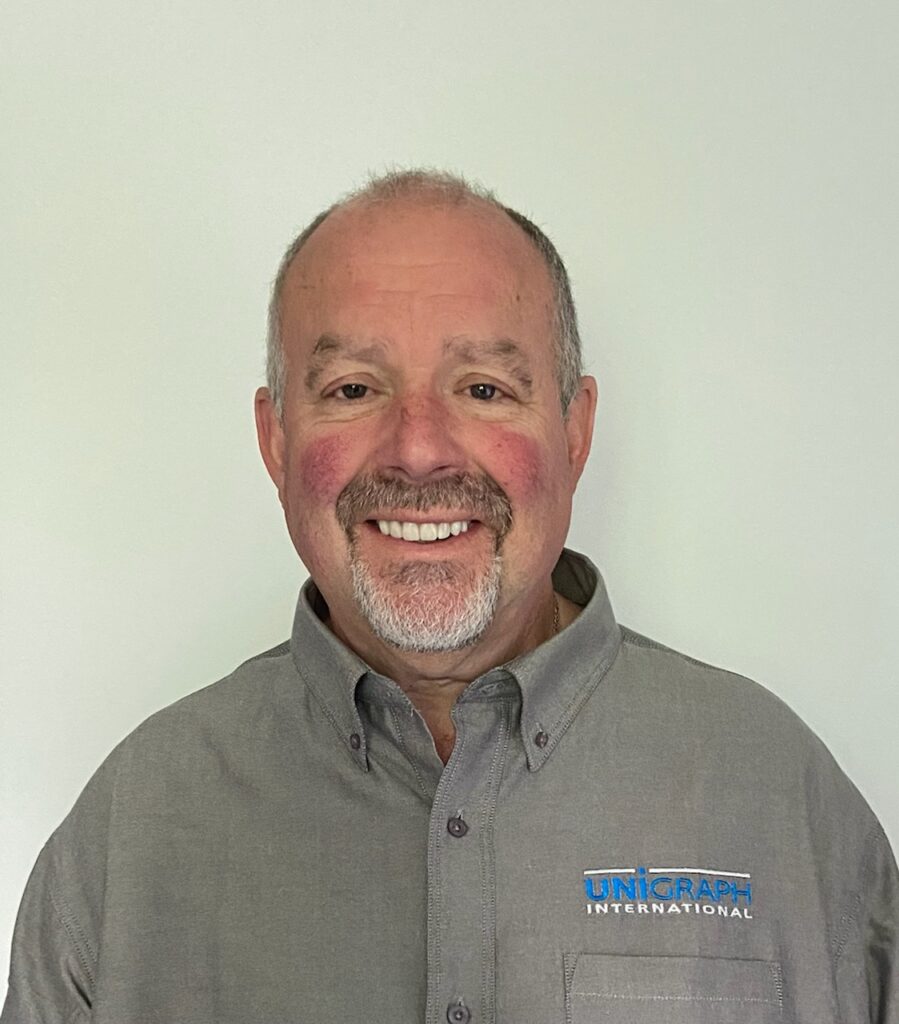 "Technology in our industry evolves quickly and we must adapt," said Unigraph President John Thibault. "We work hand in hand with offset printers and with press manufacturers to develop formulas that optimize the performance of their equipment." The company's products include fountain solutions, additives, alcohol replacements, plate cleaners, protective gums, solvents, roller deglazers, silicone and other products designed to help solve common print problems that occur in the pressroom on a daily basis.

"Our products help to reduce not only downtime, but overall costs as well," said VP of Technical Services Mike Thibault. "For example, just changing to a premium fountain solution can lower a printer's ink bill by 5%. Also, as today's offset presses become much more sophisticated, the chemicals they need must be 100% compatible. That's why we recently invested thousands of dollars to have the top three offset press manufacturers in the world – Heidelberg, Manroland and Koenig & Bauer – certify the effectiveness of our products on their high-end presses."

A special thank you
"At the end of the day, however, it's our customers and our dedicated dealers across Canada and the U.S. that have made us so successful for 40 years. We deeply and genuinely thank them for their support and their loyalty. We look forward to the future and will continue to develop new products to meet the challenges of our industry," the brothers added.

For more information visit www.unigraphinternational.com or phone 1-800-996-9918.