Digital fatigue and a desensitization towards the volume of digital ads that people are seeing and engaging with, means they're ignoring ads that don't stand out and connect with them. It also means that digital marketers need to find new ways to sell products, services and solutions. Research from Canada Post shows how integrating direct mail into the digital ecosystem is better at driving consumer action than just using one or the other. In fact, the results of using both generate 39% more attention, 10% more brand awareness, and 5% more interest in the brand messaging.
With a long-standing relationship of providing each other value, printers, auto brands/dealers, media agencies and tech companies are teaming up to create increasingly engaging and creative marketing campaigns for the auto industry, amongst others. In 2012, Nissan teamed up with Layar to create an interactive augmented reality (AR) newspaper campaign for their Altima model. Readers hovered over the printed image using Layar's AR app on their phones to see clickable pop-ups that showed off the car's features and encouraged readers to book a test drive. The campaign performed extraordinarily well, generating 8 million views in just one day, and increasing the rate of Altima test drives by a whopping 65%. Today, products that provide an AR experience average 94% more conversions compared to those without.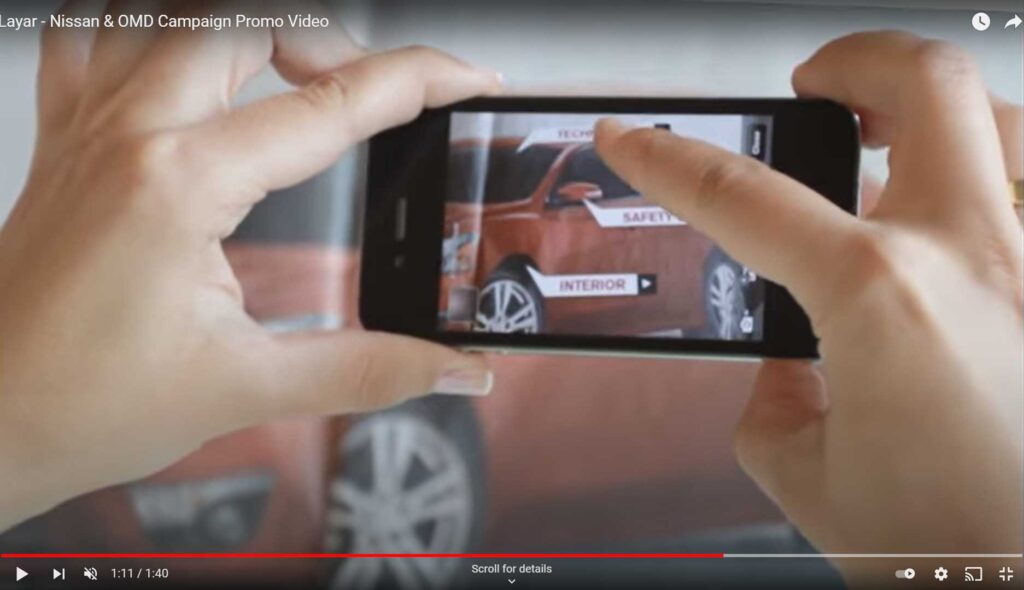 Both the print industry and automotive industry are excellent at innovating, identifying growth opportunities, and enhancing the way they interact with their customers. Over the years, these industries have expanded their innovative tendencies into marketing strategies that improve the customer connection. For example, the electric vehicle (EV) sector, accelerated by the pandemic, is booming. BNEF expects the global share of EVs in new sales to increase by 50%, from 4% to 6% in 2021, rising further to 8% in 2022. With the help of print, these numbers could be even greater! Shrewd printers are helping auto segments like EV gain speed – and potentially surpass where they were prior to the pandemic – by leveraging new print technologies, substrates and communication channels.
Imagine getting a piece of mail – perhaps a postcard – reminding you that your lease is nearly up, and that the latest model is ready and waiting to be taken out for a spin. Scanning a QR code takes you to a personalized video that transforms your current model into the newer version feature-by-feature until, like the Nissan campaign, a link brings you to a portal for booking a test drive. In this scenario, direct mail, interactive print and hyper-personalization play a powerful role in your customer journey – complementing other campaigns that you may have encountered on the web, social media or TV.
Capturing attention is one thing. Keeping it is another. In 2018, Audi partnered with Structural Graphics and PHD Media to create a custom print insert for Departures Magazine to advertise its A8 model. The insert mimicked the lighting sequence of the A8's unique tail light pattern, and each issue came with a plastic key fob that allowed readers to re-engage the lighting sequence.
The power of postcards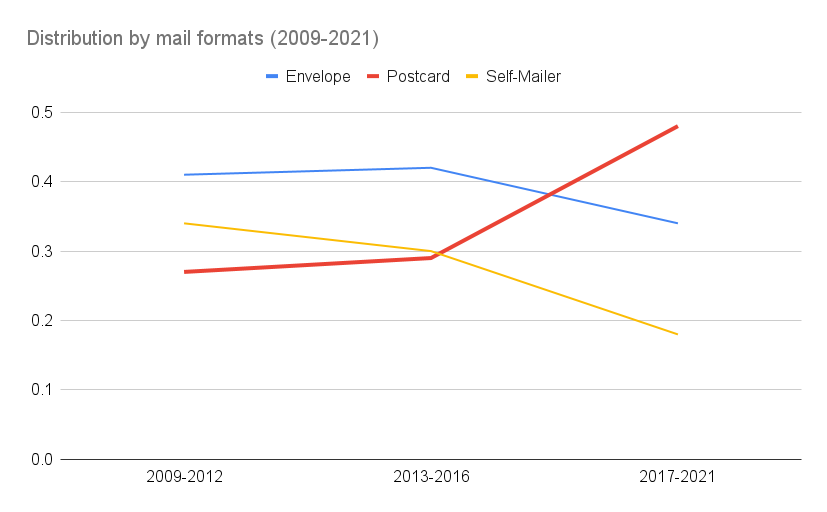 An increasingly popular form of direct mail, postcards have seen a resurgence. They're small, yet powerful brand ambassadors that are easy to read and get to the point quickly. When coupled with personalization and interactive print, they grab attention. In contrast to a letter, there's no envelope to open – bright, glossy images make them touch-worthy and memorable, and interactive elements (like QR and AR) drive recipients to action. An inviting and engaging experience, postcards are putting more brands into people's hands and are increasingly being used to drive sales.
Print's ability to bridge physical and digital worlds turns a previously fragmented customer acquisition journey into a fluid, smooth, trackable one by provoking touch, actively engaging the user, and providing a seamless transition. Ultimately, this allows customers to easily manoeuvre their way through a plethora of channels – and helps the automotive industry convert prospects into customers throughout their buying journey. Recognizing the value in using print to complement the digital experience – some long before the pandemic – auto brands and print service providers are shifting gears, gaining speed and beating the competition across the finish line.