The most expensive things you do in your print shop every day involve talking to clients and physically touching their work. You talk to clients to better understand the work they want you to do; and you touch the work in prepress or at other points in the printing process to ensure that the client's wishes are carried out. But every conversation and every touch does have a financial impact. While you rely on workflow tools to aid the process, in most companies there are also spreadsheets, whiteboards and 'sticky notes' used to gather and communicate information about the jobs in progress. It's only natural! However, the more you talk and touch, the less money you actually make on any job.
Workflow is the infrastructure that best allows you to do the most work at the least cost – whether it's print MIS (management information system), web-to-print portals on your website, or other software that automates your in-shop processes. Basically, print MIS is a computer-based, end-to-end system that enables printers to plan, organize, coordinate and automate all shop activities – including sales, production and final delivery – from one single source. It can also generate estimates, track deliveries, eliminate data re-input, and so on. Speed, integration and customization should be top-of-mind when choosing any print MIS. The technology today is so sophisticated that vendors can target specific industry segments – such as wide-format, packaging and labels, textiles, and so on – with workflow systems adjusted to the very specific needs of those particular technologies.
That being said, over time, the workflow solutions you purchased or created to meet a specific set of needs, job types and clients, will slowly become less efficient as more complex demands are made on your business. Well-meaning team members may add additional steps, circumvent other steps, or create spreadsheets to track things that the workflow software isn't tracking. But before you realize what's actually happened, your workflow systems will become a series of disconnected steps that are ultimately undocumented and inefficient. How can you tell if your work is no longer flowing smoothly, but moving through a series of hoops and hurdles? Start by taking a quick look at what you have, and then begin looking at emerging solutions that can help you become much more efficient.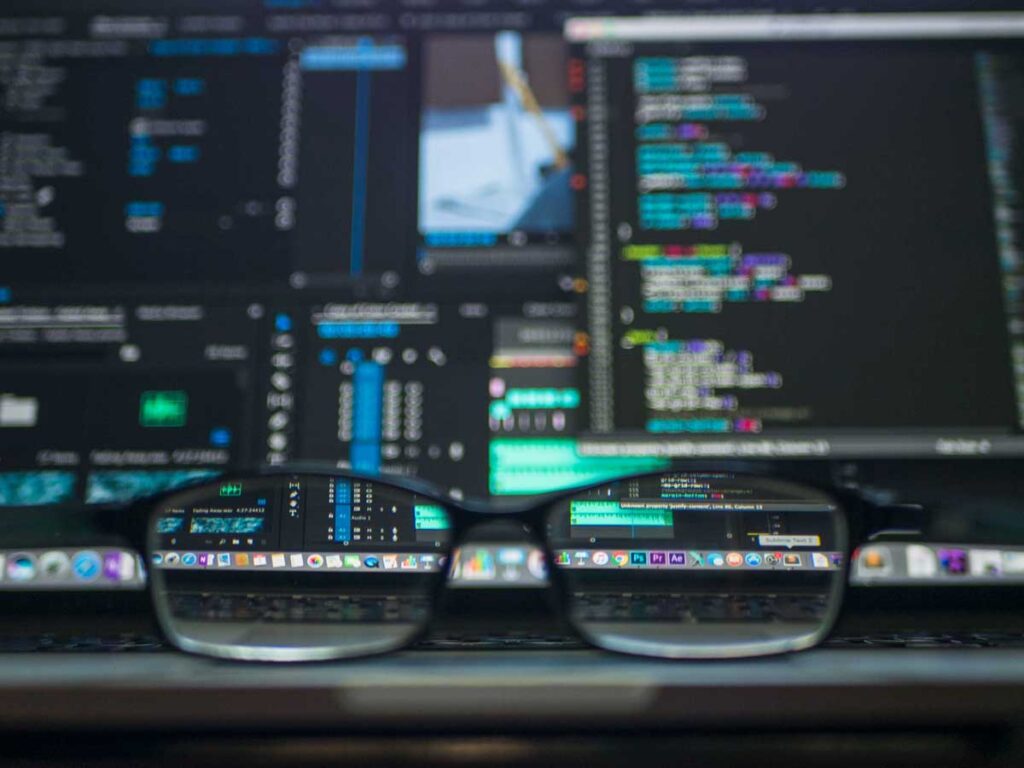 Assessing where you are to plan for the future
Workflow has never been an alluring talking point in printing. When you attempt to get new customers, you don't take them to a computer screen and show them your workflow software set-up. Some commercial printers even look at workflow software as a necessary evil. Their complaints range from difficulties in installation and set-up, to complicated user interfaces that take too much time to understand. Basically, after implementing changes in your print production over the past decade, the odds that the workflow you installed is still perfectly suited to the work being done today are quite low. Some common symptoms of a workflow that's out of sync with your current job mix are:
1. Trouble getting a larger number of short run jobs on-boarded and into production
2. A growing number of overtime shifts impacting job-profit margins.
3. Automation solutions that still require some manual touch points.
4. Installed software that no one in your shop is now using.
5. Multiple workflow processes for the same function.
Any of these conditions will cost you time and money. What you may not realize is that, as they add up over time, they can seriously impact your ability to run profitably. These situations don't fix themselves, and trying to add more software on top of a challenged workflow just adds more costs without fixing the underlying problems. So before you write that cheque for a new print MIS or web-to-print solution, do a self-assessment that starts with a 'walk-through' of your workflow. This is a best practice recommended by most workflow experts as the starting point for the move to optimal operational excellence. Begin your workflow walk with a whiteboard. Identify the types of work you do at the highest level. List your equipment and your software. If you have asset lists, start with them – but be prepared to 'edit' them objectively. The next stop is the point where you begin to work with a print job.
Some organizations have embraced print MIS and/or web-to-print solutions, bought or built, while others still work by taking orders over the phone or exclusively through a salesperson or print broker. You may have all these onboarding points. You may also discover that you have several web-to-print solutions as well as different onboarding methods, depending on the salesperson or broker you work with. Make detailed notes on the ways work enters your shop. In fact, this is the specific area cited in industry surveys as being the most disruptive – especially for companies who have transitioned with their customers from traditional long runs of 'static' work to shorter runs with many more complex variations.
Once you look at how jobs come into your print shop, walk the different types of jobs through your shop. Listen for how many phone calls back to customers are needed to confirm specifications, decide on substrates, adjust expectations on delivery, etc. Then ask these questions:
• As jobs move into prepress/pre-flight, how many are rejected for missing elements?
• Is everyone using the installed workflow solutions, or are individual spreadsheets and notebooks your true measure of job progress?
• Review your job scheduling and note the number of re-works. Is there work that's been printed and is waiting too long to be finished?
• If you have production dashboards, how close are their indicators to what you found on your walk?
• Are you recording everything you see?
Now go back to your asset lists, look at the software that's installed, and compare it to what's currently being used. Do you have unused software packages for which you still pay maintenance? Here's a place to capture some savings. Look at every software tool that's been installed and identify where it's used and how it moves the workflow process forward. Once you have this refreshed view of your print production workflow, it's time to consider the trends and emerging technologies that can help you eliminate these inefficiencies – and actually start making money with your in-shop workflow!
Building your workflow platform
From the data-centric solutions that are informed by Industry 4.0, to the platform and framework orientations of an emerging set of Software-as-a-Service (SaaS) workflow options, the opportunity to remake your production workflow is well within your grasp. Since drupa 2016, the industry has seen established workflow solutions 're-tool' to take advantage of cloud-based computing, subscription models for both delivery and payment, and compatibility with an emerging set of platforms designed to allow a workflow 'architect' to create a bespoke flow by plugging tools into various platforms.
These platforms are an ideal method to allow disparate software tools to work together in a specific workflow. They can provide distinct advantages. For example, a platform like Enfocus Switch, has more than 70 apps available for integration into its Switch platform. From CloudPrinter to handwriting generators, PDF tools and metadata handling applications, the Switch platform allows your workflow specialist to assemble tools to optimize large segments of your production workflow. The defining characteristic of these platforms is that applications use well-defined application programming interfaces (APIs) to integrate into the platform, making it easier to actually try a tool before committing to it. Expect to see more platforms introduced by the print industry's major workflow vendors, and more tools available as plug-ins to existing platforms.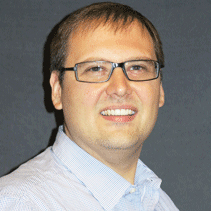 "The need for workflow platforms will only intensify as the industry converges and analogue-heavy segments like packaging undergo further digital transformation," said Ryan McAbee, Director of Production Workflow at Keypoint Intelligence. "All types of applications, regardless of the eventual printing method, require well-defined workflow steps, from pre-flighting to colour management. As a result, print workflow platforms are well-suited to support changing industry needs by leveraging best-in-class components that create a universal workflow for processing and routing orders intelligently in one system."
Now if you aren't quite ready for a new platform, look for tools and suites that can be integrated into your current environment that can capture data on jobs at every touchpoint, and relay that information to production dashboards that inform not only the production floor, but management as well. In today's modern print shop, it's essential to identify every cost associated with every job to ensure that healthy profit margins are still the norm. Bring your workflow shopping list to drupa 2024 and other in-person tradeshows, now that we're returning to live events. Spend time with both independent software providers and partner solutions providers. Ask questions about scalability as your business changes and grows, Finally, take the time to review any case studies.
Making money with workflow
The promise of a well-designed workflow is that it includes only the needed software tools, while capturing and providing usable data to production and business dashboards. It can be scaled up or down over time to accommodate new product lines and new printing and finishing technologies. It also provides the infrastructure that eliminates unnecessary costs, touchpoints and handling. In the 2019 InfoTrends European Software Investment Outlook, workflow was identified as "the most overlooked 1.4-million-euro cost centre." The goal should be to turn that into a profit centre by proactively managing prepress activities, how jobs are sold and how files are received. Your workflow assessment should help you identify the real costs of job onboarding, which is the single biggest point of cost in the workflow process according to most studies. Other surveys support the identification of job onboarding – getting a job from the point of sale to the point of print – as a key element to investigate when looking for places to streamline.
For example, if you have multiple web-to-print and file-capture portals, now is an ideal time to consolidate them into one portal that should also be both scalable and secure. If jobs are arriving in email or via your FTP, it's difficult to automate. The best solutions make it easy for customers to upload files and provide options to automatically check the files for assets and pre-flight, while ensuring that all job specifications are complete for the job. That alone can save hours of time. More sophisticated solutions can automatically route jobs based on business rules you previously established. Please remember that any of these solutions, whether internal print MIS processes or web-to-print software portals, will require a full understanding of your workflow processes as well as the required time to set them up and implement them. Once done, however, cost savings will follow. And that's how to make money with your workflow – you basically take costs out that shouldn't be there in the first place. Follow the same strategy as you look closely at all your workflows – web-to-print, print MIS software, ERP (enterprise resource planning) solutions, management approval systems, and connectivity to your business platforms for invoicing and payment management.
Today, workflow software, especially in a deadline-oriented print shop, is still somewhat under-appreciated, likely because it's unseen. There are no loud noises of printed 'masterpieces' rolling off presses at unprecedented speeds – nothing to impress current clients or lure potential customers. It's really your 'silent saviour.' Plus, today we're so used to every single task being automated that we seldom imagine how labour-intensive and stressful our daily work lives would be without it. This sophisticated technology will save money, employee hours, resources and other expenses, while also reducing waste. In fact, studies estimate that employees not using basic workflow software can waste up to 25% of their workday with tasks not involved in their areas of expertise.
Special thanks to drupa and author Pat McGrew (M-EDP, CMP), Director and Evangelist for the Production Workflow Service at InfoTrends, for providing selected content for this feature. As an analyst and industry educator, McGrew works with InfoTrends' clients to promote workflow effectiveness. She also has a background in data-driven customer communication and production printing. Co-author of 8 industry books and editor of A Guide to the Electronic Document Body of Knowledge, McGrew won the 2014 #GirlsWhoPrint Girlie Award for her dedication to education and communication in the industry. She also won the 2016 Brian Platte Lifetime Achievement Award from Xplor International. You can find her on Twitter as @PatMcGrew and on LinkedIn.
Drupa is the world's largest tradeshow for the printing industry and will take place Tuesday, May 28 to Friday, June 7, 2024 in Dusseldorf, Germany. The last in-person event in 2016 welcomed over 1,800 exhibitors from 54 countries, and 260,000 visitors from 188 countries. Thanks also to Graphic Arts Media (GAM) regular columnist Joanne Gore, who this month on page 20 explains how print MIS is leveling the playing field for commercial printers.
Some major Canadian players
There are literally dozens of excellent workflow software providers with customers across Canada and the U.S. Here's a closer look at two of these leaders and a brief review of other key players.
SIGNIFICANS AUTOMATION. Significans Automation (Burlington, Ontario) specializes in bringing next-generation efficiencies to the graphic arts industry by providing an advanced level of customized workflow and communication solutions, colour management, prepress training and seamless business integrations. They key word here is "customized." The ultimate goal is to facilitate an unmanned, ultra-efficient production environment. Above all, Significans answers a printer's most-asked question: How do I choose the right workflow software for my business?

Over the years, Significans' client numbers have spoken for themselves – up to a 90% increase in efficiency, a 30% increase in yearly capacity, several hours of labour reduced to mere minutes, a 25% – 30% increase in prepress efficiency, job prep time reduced from 8 hours to 5 minutes, prepress productivity increased from 10 to 50+ jobs a day, labour costs cut by 40%, and so on. The company's expertise, combined with a cutting-edge offering of the latest programming solutions, has consistently produced results far beyond the capabilities that most current industry resources can deliver.
With sales and margin pressures continuing to burden the printing and packaging industries, the most successful companies continue to invest in workflow technology. There are three main options – custom software solutions (usually for larger companies), end-to-end or proprietary ecosystem solutions, and custom integrated solutions (that may include best-in-class software options). Most small and medium-sized businesses choose custom integrated solutions – even those that began their automation journey with a single vendor. Knowing that there are options available, Significans Automation works and integrates with a myriad of different software OEMs to meet the customer's needs.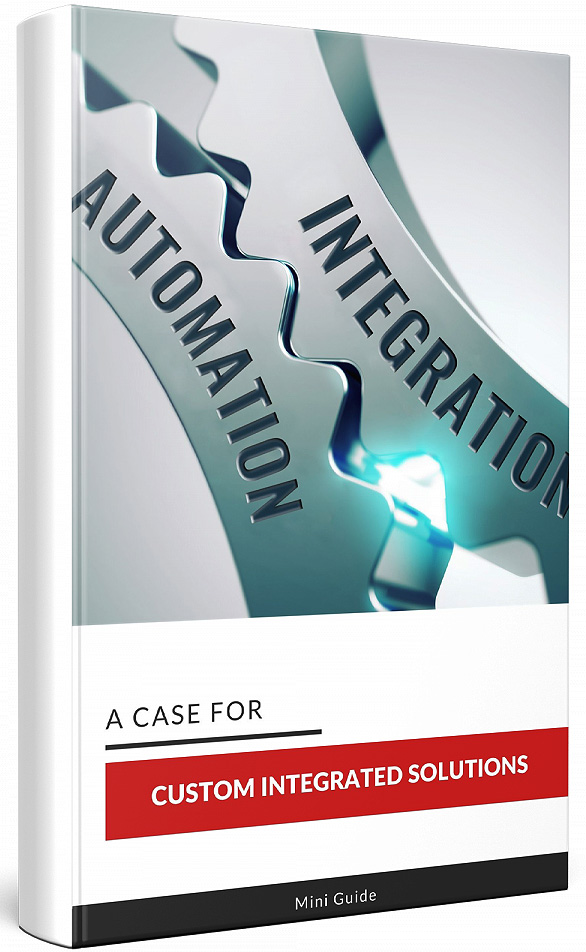 These scalable, flexible solutions let print shops choose the most appropriate software tools for the daily tasks they perform. Implementation can be broken down into a series of smaller integrations with limited disruptions to day-to-day activities. These proven, scalable solutions are better able to react quickly to changes in the marketplace, and can even be modified as a project progresses. A remote Significans Technology Assessment is usually the best way to begin the journey to optimal in-shop automation.
Significans also offers a free Custom Integrated Solutions Mini-Guide that can be downloaded at https://significans.com/guides/. It's one of several publications that Significans has created to help you understand – and get the most out of – today's workflow solutions. For more information please call 1-877-463-4465 or visit https://significans.com/.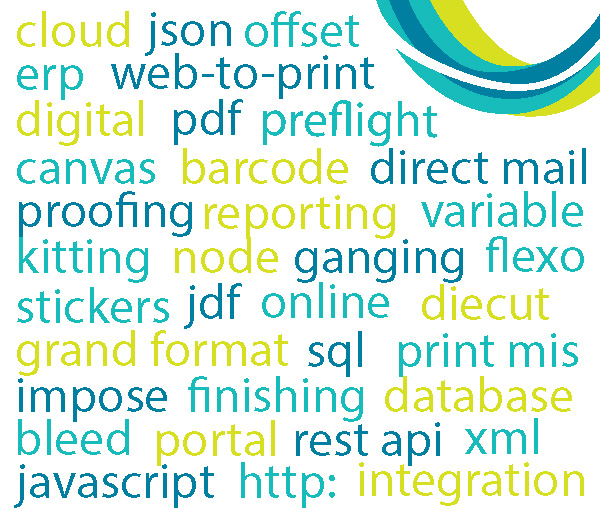 TRIBAY ENTERPRISE. Using best practices, an experienced software integrator from Tribay (Dundas, Ontario) and a commercial printer can team up to build sophisticated and efficient automation. Working together and "on-the-job training" ensures a much better understanding of the current workflow and the automation that stems from it. Once a workflow is created in one software package, Tribay can begin to combine it with other software, rips, databases, websites or even other complete workflows! Its experienced integrators fully understand how each of the elements work and can enhance them with custom scripting – or by creating custom xml for an imposition program, or using JDF/JMF to talk to presses, or getting a token to download website files automatically. The flexibility of custom scripts will allow you to adapt to any new software you purchase (or new steps in your process) using new custom code and sets of error messages for your production staff to utilize to their advantage.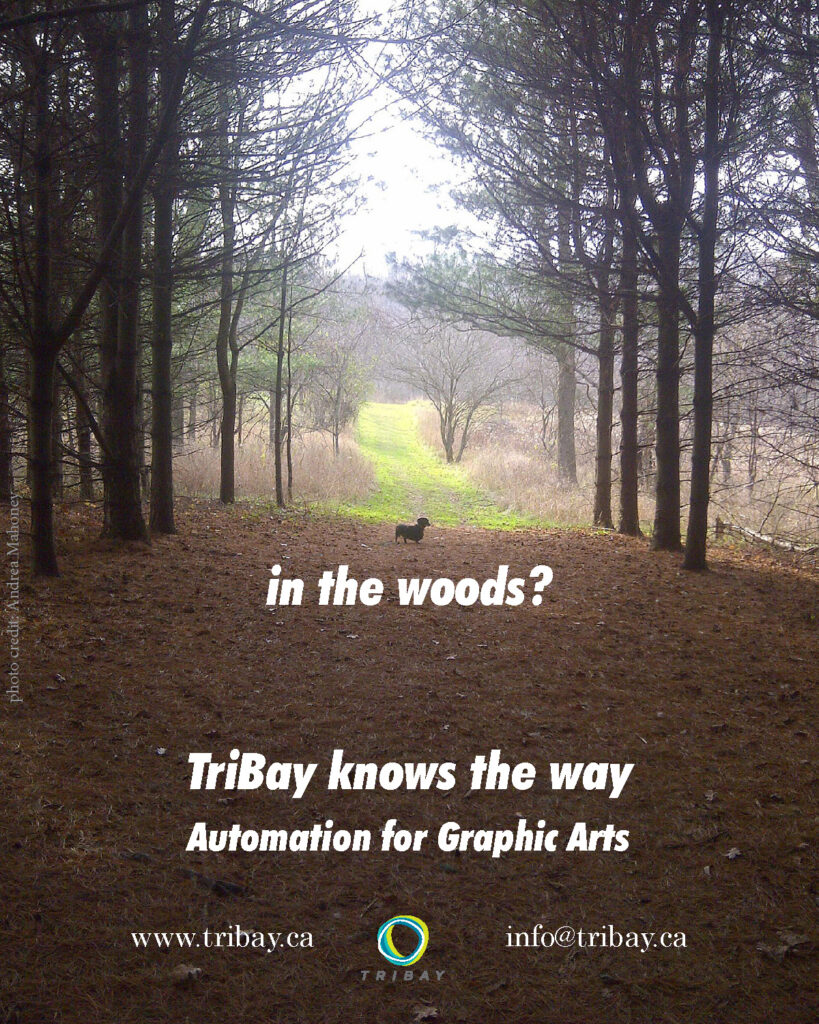 Tribay Enterprise records progress during remote sessions and builds documentation as its software specialists continue to train future employees and build additional workflows. This form of collaboration is called Training and Development or Guided Integration or R&D. Its customers have had extremely successful SR&ED applications through the company's contributions.
Tribay's unique brand of integration emphasizes software support. As the first line of support over and above the manufacturer, they are experts in all aspects of the software they sell, and maintain strong lines of communication with today's software vendors. Their software professionals pass along over 16 years of experience and best practices to every customer they work with. Tribay also offers Custom Node JS and ExtendScript writing for Enfocus Switch workflow integrations. Comprehensive training is also available if printers or their staffers want to learn how to script for themselves.

You can contact TriBay Enterprise Inc. by email at info@tribay.ca to book a demo and get a quote. You can also visit TriBay at www.tribay.ca or call (416) 729-0090.
AVANTI (North York, ON), a Ricoh company, helps printers produce more jobs in less time by automating and integrating every single function into one powerful platform. Avanti's solutions are the most open in the industry, are JDF-certified, fully integrated, and extend from online order entry through to production and billing. This eliminates breaks in workflow, reduces costs and gets customers the information they want much faster.
DOCKETMANGER (London, ON) is a fully integrated print MIS and web-to-print solution designed, tested and built by printers for printers. Its technology consolidates all key print-shop information into a single and easily manageable system. This includes creating quotes and orders, showing clients' past history, production workflow, personalized online ordering, accounting, sales and reporting tools, job templates, intelligent estimating, inventory management and more.
GLOBALVISION (Montreal, QC) provides automated proofreading solutions covering graphics, colour, text, spelling, barcodes and Braille. Its software experts can also customize solutions to fit your specific in-shop workflow. Customers can check content as it moves through their workflow, catch errors by pinpointing differences between files, accelerate the approval process by reducing proofreading times, and protect a print shop's most important work by running side-by-side comparisons of digital files and hardcopy samples.
TILIA LABS (Ottawa, ON) specializes in AI-driven imposition and wide-format workflow software. Its technology offers proven advantages in packaging and labels, commercial and large-format printing. Its flagship product, Phoenix, is renowned for unprecedented speeds. Built around open architecture, its solutions in planning, imposition and automation deliver a seamless integration between prepress and production. Tilia software simplifies production complexities while reducing time, waste and costs.ULTIMATE TECHNOGRAPHICS (Montreal, QC) invented digital imposition with the first release of Ultimate Impostrip in 1989, and has continued to play a leading role in the market ever since. Today it's the recognized leader in imposition and finishing automation software solutions. The award-winning company has a rich history of providing and integrating imposition technologies into modern print-shop workflows. The newest version of Ultimate Impostrip revolutionizes the way printers automate their impositions, while setting new records in speed, flexibility, automation and intelligence.